holidayhomes in the heart of the ardennes
holidayhomes with woodstove and sauna
Our six comfortable holiday homes are an excellent base for many marked walkings and cycling tours,
which will introduce you to the most beautiful spots of the Belgian Ardennes.
Walkers and mountainbikers can start enjoying at the front door !

All houses offer accommodation for 9 people, with a spacious living room with fireplace and open kitchen,
4 bedrooms and two bathrooms, one with Finnish sauna.
​
In Engreux we offer three bright and freshly decorated houses ( of which two are wheelchair friendly ).
'Le Loup', 'Le Renard' and 'La Belette' are situated on the edge of this beautiful small village near Houffalize
'Les Vergers de Thimont' introduces you to the spacious and warm houses
'Bigarreau Napoleon', 'Marie-Josee Dotee' and 'Bonne Louise' in the quiet village of Thimont, La Roche-en-Ardenne
The holiday home in Samrée is just at the border of the nature reserve 'Natura 2000', La Roche-en-Ardenne
In this house your dog can accompany you!
​
Looking for an active weekend or just a quiet holiday close to nature?
Welcome to Ardennature!
A bottle of localy brewed chouffe-beer is already waiting for you on arrival !
QUESTIONS ? CALL US 0032- 478/ 31.33.59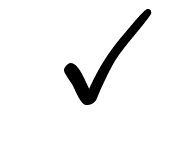 Our pro's
directly from owner
private sauna
cosy fireplace
no big holidaypark,
but quiet location
some wheelchair friendly
or with dog allowed